Accessibility
Your visit to MCBA
Welcome to MCBA! We are happy to welcome all visitors to the museum, whatever their particular physical needs.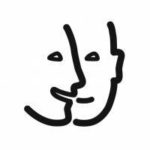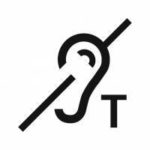 The building is accessible to all people with mobility restrictions.
Guide dogs are of course authorized in the exhibition galleries.
We also offer:
– Staff who are trained to welcome visitors with any accessibility issues
– Visioguides, sign language audio guides for the deaf and hearing impaired who want to tour the museum. To watch our 12 videos in French Sign Language (LSF), you can download the app or borrow an iPad at the MCBA reception desk
– A tour app with audio commentary. You can download the app or borrow an iPad at the MCBA reception desk
– An audio induction loop for guided tours and at the reception desk
– Folding chairs
– Two wheelchairs
– An umbrella stroller
– A bench in each exhibition gallery
– Coming soon: an Easy-Read tour guide (French)
Please note:
Stairway treads in the museum are not specially colored or marked with reflecting tape. The elevator is the surest way of moving between floors.
Tours and workshops adapted to our visitors' needs
We gladly put together tours and workshops adapted to your particular needs. We do these by request. Are you interested? Get in touch today!
You can contact us here: visites.mcba@plateforme10.ch
Tour app - Visioguide
12 videos in French Sign Language (LSF) are available in the MCBA tour app. Works are commented on by Noha El Sadawy, deaf cultural mediator.
Download the app for free here:
Headphones and iPads for visitors:
MCBA makes available to its disabled visitors audio headphones and/or iPads on which the tour app is already installed.
Getting to MCBA
MCBA is around 400 m from the Lausanne train station.
You can get here on foot, by bike, in a wheelchair, or with a stroller for your baby or toddler.
You can also be dropped off by car in front of the MCBA entrance.


On Avenue Louis-Ruchonnet, there are reserved parking spots for persons with reduced mobility.
Where to find them:
GPS coordinates: 46°31'06.6″N 6°37'29.7″E
There is an elevator for accessing the Plateforme 10 plaza.
Inclusive Culture label
Awarded by the Service Culture inclusive de Pro Infirmis, the "Inclusive Culture" label is given to cultural institutions that make a long-term commitment to cultural inclusion and participation. As part of their mission to be open to all visitors regardless of any disability or special needs, MCBA and the other museums of PLATEFORME 10 will continue to provide persons with and without disabilities open unencumbered access to the cultural life found in our venues. Institutions that have been awarded the Inclusive Culture label have shown they are committed to the following five areas of activity: cultural offerings, access to content, building access, employment, and communications.
Charte de l'inclusion culturelle (pdf, FR)