Private tours and renting space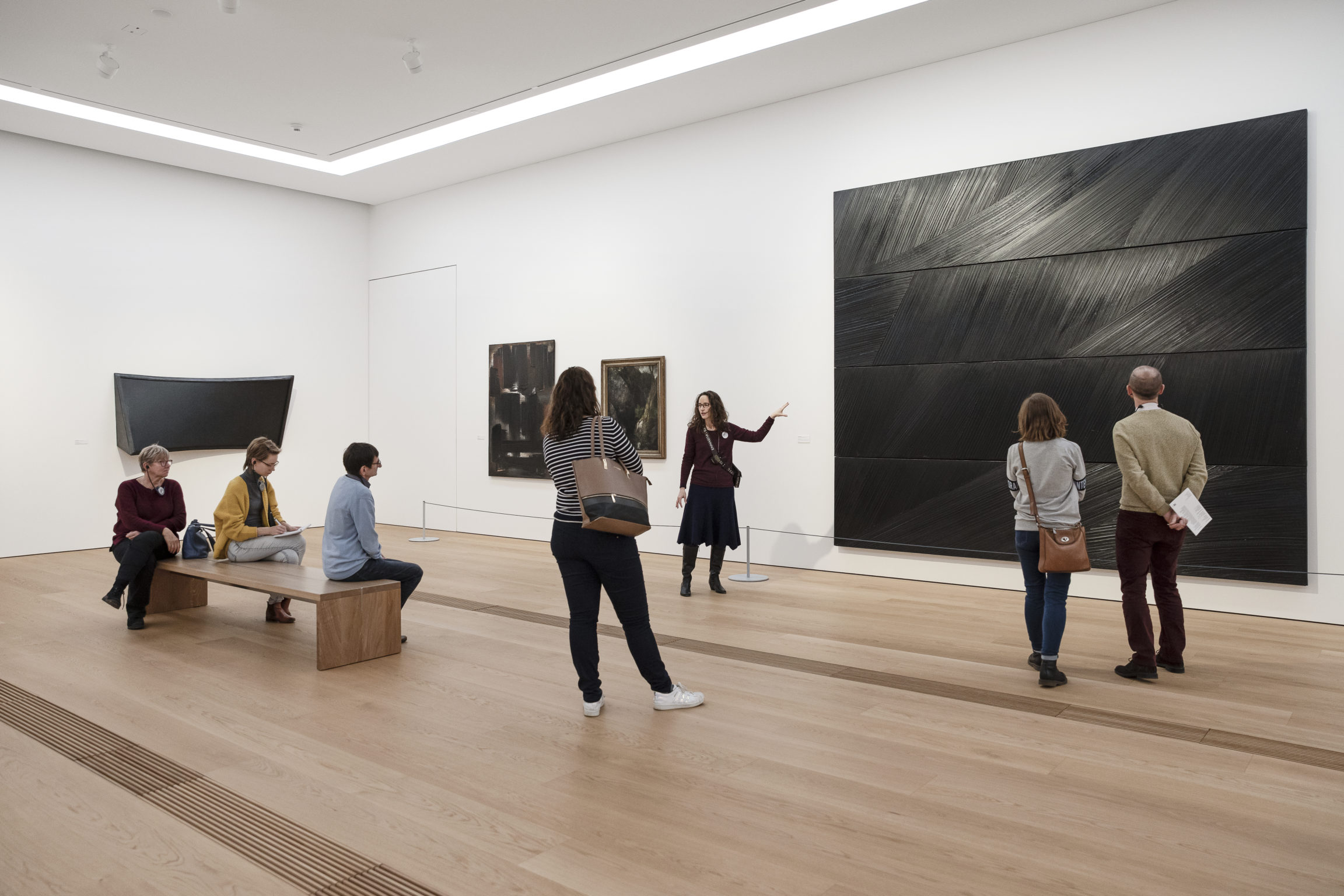 Private tours
Made to order: visit MCBA exhibitions with a knowledgeable museum guide
Private tours of MCBA exhibitions can be adapted to the interests and needs of each organizer or type of group. A museum guide accompanies participants as they tour the show and discover its contents, while offering keys to understanding what is on display, ways to interpret it, and multiple opportunities to exchange points of view.
The exhibitions
Max. 25 persons/group
Around 60 min.
Admission: 150.- FCH + admission tickets (reduced rate for groups, 10 people min.: CHF 12.-)
Private guided tours can also be followed by a cocktail, meal, informal discussion, presentations, etc.
Tours in English, German, Italian, Spanish, Catalan and Russian upon request
Accessible to the hearing-impaired thanks to Comfort Audio, the audio induction loop system (by request). The MCBA reception desk is also equipped with an induction loop (for more info click here). Folding chairs are also available for persons prone to tire quickly.
Bookings must be placed at least 14 days prior to the visit.
Online reservations: various options are offered but, if need be, other arrangements can be worked out by email.
To organize a cocktail, a tour in English or other languages, or any other request outside of the guided tour alone, a reservation by email is necessary.
Contact: visites.mcba@plateforme10.ch
Book a private tour: La Collection
Architecture
In collaboration with the association Ville en tête: get all the insight you seek about the builing (architects: Barozzi Veiga) and PLATEFORME 10.
Max. 25 persons/group
Around 60 min.
Admission: 240.-/ group
Tours in English, German, Italian or French upon request
Renting space at MCBA
Cultural events, receptions, special seminars held within the museum – MCBA can offer both a unique audience and outstanding spaces for rental.
MCBA makes available to private individuals, companies, and associations two key museum spaces that offer numerous possibilities for holding an event, combined or not with a private guided tour (see above for details).
Auditorium
This multifunctional venue makes it possible to organize a broad range of cultural events, whether shows, concerts, lectures, talks or seminars, banquets or dinner-shows.
The Central Hall
The MCBA's main reception area welcomes museum visitors to an exceptional setting for spending a convivial moment together. This monumental architectural space features a work of art by the internationally renowned artist Giuseppe Penone, along with a spectacular terrace with a striking view of train tracks and beautiful Lake Geneva beyond.