Under the Skin. Vienna 1900
The Collection
Starting March, 13
Gift vouchers
Treat your friends and family to a cultural present!
The gift vouchers may be used
at the Bookshop-store
to buy tickets, private guided tours, book a place in a workshop…
Upon purchasing a gift voucher, a wish card is offered: you can choose one of five images from the MCBA collection.
Value: from CHF 10.-
To buy at the Bookshop-store, or online (Ticket-shop vouchers only)
Buy a gift voucher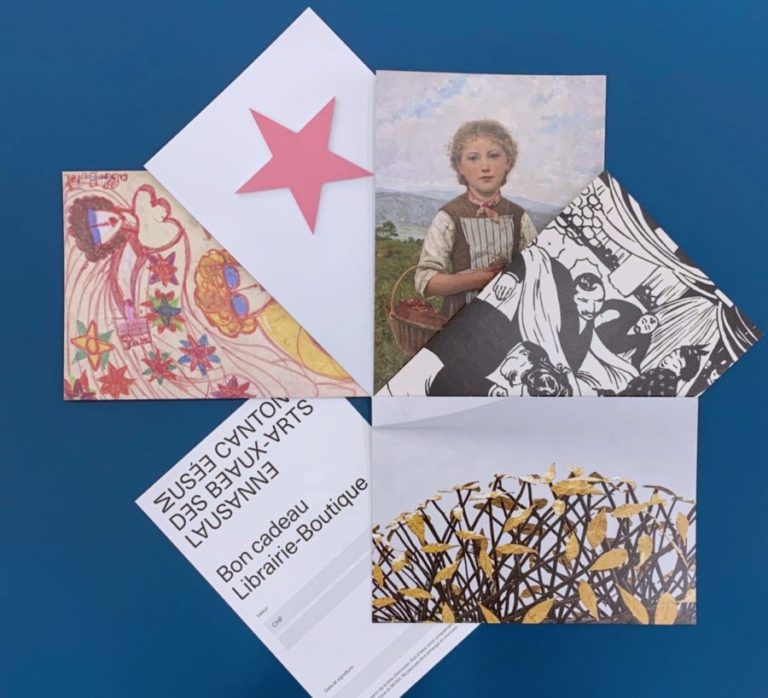 Book a guided tour, a workshop...
Free admission
If entitled to a free admission, please note that you will be asked to show a supporting document at the MCBA desk.
Passeport Musées Raiffeisen
Passeport Musées Suisses
Passeport Musées Rail STS
CarteCulture
PLATEFORME 10 employees
Press card
Person accompanying people with mobility restiction
School classes
Friends of the Museum
Arts Visuels Vaud
Teachers
ECAL students
ERACOM students
CEPV students
Art history students at UNIL* and other swiss universities
Guides du mouvement des Aînés
Visarte members
ICOM members
AMS/VMS members
Online sale and reservations