Under the Skin. Vienna 1900
→ starting 14.2.2020
Adults: CHF 20.-
Adults reduced rate: CHF 12.-
Children, youngsters 18 – 25 y.o.: free
Adults, 10 people and more: CHF 16.-
Gift vouchers
Treat your friends and family to a cultural present!
The gift vouchers may be used
at the Bookshop-store
to buy tickets, private guided tours, book a place in a workshop…
Upon purchasing a gift voucher, a wish card is offered: you can choose one of five images from the MCBA collection.
Value: from CHF 10.-
To buy at the Bookshop-store, or online (Ticket-shop vouchers only)
Buy a gift voucher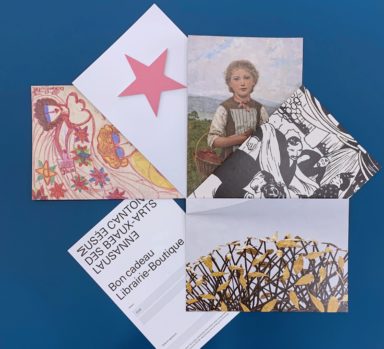 Book a guided tour, a workshop...