MCBA is moving to the PLATFORM 10 site, near Lausanne station. A new city district, devoted to cultural activities, is emerging, as two other museums will soon be moving too: the Musée de l'Elysée and the mudac.
Fine art, photography, design, textile arts: by their very nature, these artistic fields have reason to enter into dialogue. The union of the Musée cantonal des Beaux-arts (MCBA), the Musée de l'Elysée and the mudac, complemented by the presence of the Toms Pauli and Félix Vallotton Foundations, will form PLATEFORME 10, a new "arts district" next to the Lausanne train station. It is a genuine cultural platform that aims to overstep the natural barriers of each of the institutions on site, in order to give the place an energy and a competitiveness that are highly attractive.
PLATEFORME 10 will consist of more than the museums. Its welcoming, open environment will benefit from a large complementary programme that enriches this cultural platform in the heart of the city. This will help attract a broad range of visitors, particularly those who rarely or never set foot in museums. Partly involving the fourteen arcades in the northern retaining wall, but extending throughout the site, the shared programme will serve as a showcase for museal activities while also providing a place to meet, eat and relax. The site's facilities and atmo­sphere will highlight the cultural char­acter of the district. This common space will also include services shared by the museums, including the bookshop/boutique, the library/documentation centre, various dining spaces as well as auditoriums. The shared programme will also offer activities aimed at stimulating contact with art by using the district's large public spaces, as well as art residencies that contribute to Plateforme10's creative dynamic.
With the support of its partners, the City of Lausanne and SBB (Swiss railways), but also and especially thanks to support from civil society: foundations, companies and individuals, PLATEFORME 1O is already taking concrete shape. The mcb-a, designed by the firm run by Italian architect Fabrizio Barozzi and Spanish architect Alberto Veiga, is under construction since October 2016 and will open in 2019. The project to construct the building that will house the mudac and the Musée de l'Elysée, developed by Portuguese architects Manuel and Francisco Aires Mateus, was unanimously approved by a jury in October 2O15. A total of around 180 million Swiss francs will be invested in culture. 75 million will come from patron and sponsor donations, while the rest will be provided by public bodies.
Contact
PLATEFORME 10
Canton de Vaud
Département des finances et des relations extérieures
Rue de la Paix 6
1014 Lausanne
+41 21 316 25 55
plateforme10@vd.ch
Plateforme10.ch
New partners
Musée de l'Elysée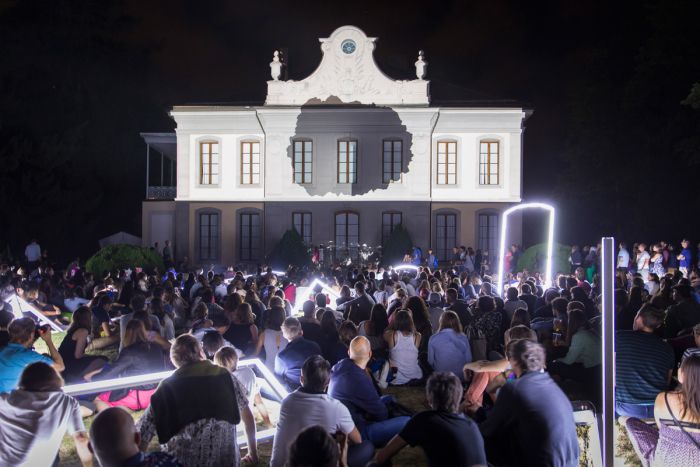 One of the world's leading museums entirely dedicated to photography
18, avenue de l'Elysée
1006 Lausanne
+41 21 316 99 11
info@elysee.ch
Elysee.ch
mudac – musée de design et d'arts appliqués contemporains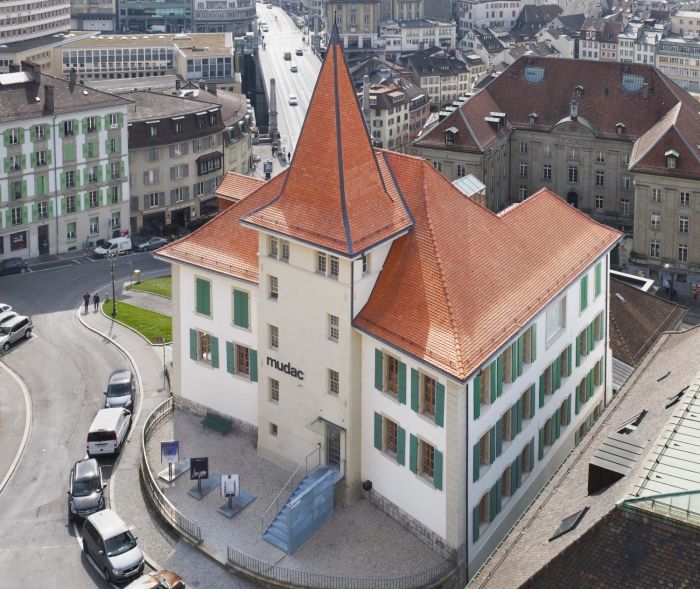 The Museum of Contemporary Design and Applied Arts prides itself on providing a forum for dialogue and exchange, bringing together design with the applied arts and contemporary art.
Place de la Cathédrale 6
1005 Lausanne
+41 21 315 25 30
info@mudac.ch
mudac.ch