PLATEFORME 10
The reunion of the Musée cantonal des Beaux-Arts (MCBA), Photo Elysée and mudac, together with the Toms Pauli and Félix Vallotton foundations, forms a new 25,000 m² arts district in the heart of the city of Lausanne.
Plateforme 10 is home to the three cantonal museums of Vaud – Photo Elysée, mudac and MCBA – as well as the collections of the Toms Pauli and Félix Vallotton foundations. The esplanade of Plateforme 10 is a real Lausanne neighborhood, with three restaurants with terraces – Le Nabi, Arcadia Restaurant and Café Lumen – two bookstores and arcades.
Plateforme 10's mission is to awaken the curiosity of all audiences by offering them a place to live, a space for discovery, exchange, learning, experimentation and wonder, as well as for leisure and contemplation.
PLATEFORME 10 Foundation
Fondation Plateforme 10 is a foundation supported by the State of Vaud. Its main mission is to manage and foster three cantonal museums, MCBA, mudac, and Photo Elysée, while developing all of the functions, infrastructure, activities, and events that make up the Plateforme 10 site.
The Board of the Plateforme 10 Foundation:
President: Olivier Audemars
Vice-President: Ariane Widmer Pham
Members: Marco Franciolli, Hedy Graber, Vincent Grandjean, Patrick Mangold, Nicole Minder, Marie Pok, Alexandra Post Quillet, Agnès Sire
Guests: Bernard Decrauzat, Michael Kinzer
The Board of Management:
Managing Director: Patrick Gyger
Head of administration and finances: David Reyes
Head of Human Resources: Antonina Munafo
Director of the mudac: Beatrice Leanza
Director of Photo Elysée: Nathalie Herschdorfer
Director of the MCBA: Juri Steiner
Partners PLATEFORME 10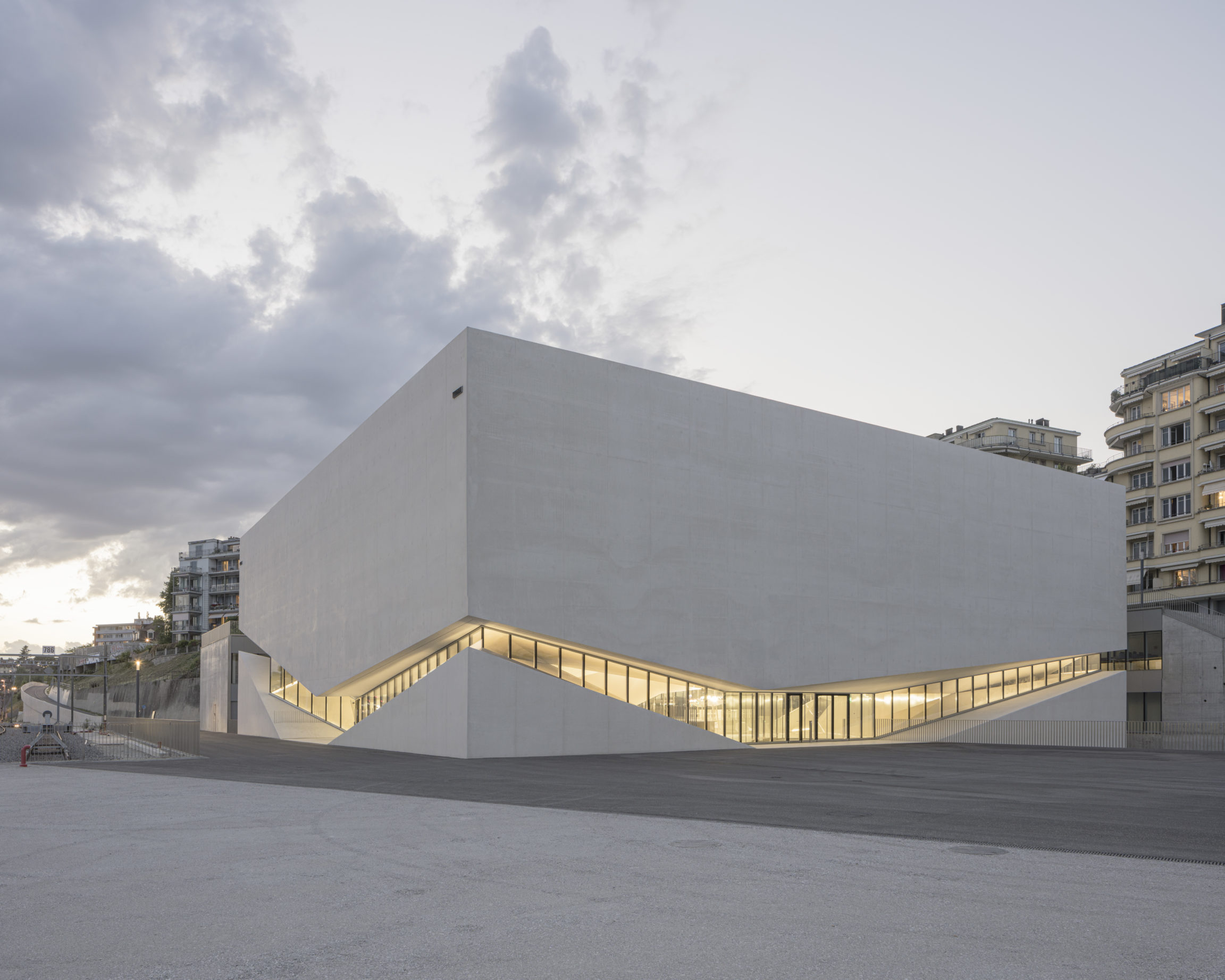 Photo Elysée
Through novel approaches and points of view that reflect the world of today and tomorrow, Photo Elysée highlights the image in all its forms. Its unique collections take in the whole of the field of photography.
Place de la Gare 17
1003 Lausanne
+41 21 316 99 11
info@elysee.ch
elysee.ch
mudac – musée de design et d'arts appliqués contemporains
Exhibitions mounted at mudac question societal themes through five subjects: design, the graphic arts, contemporary jewelry, glass art and ceramics. The variety of viewpoints that mudac takes care to integrate in each project ensures that the institution is well known and respected on both the national and international arts scene.
1003 Lausanne
+41 21 315 25 30
info@mudac.ch
mudac.ch
Foundations Partners
Toms Pauli Foundation
Set up by the State of Vaud in 2000, the Foundation oversees the cantonal collections of both ancient tapestries (the former Toms Collection) and 20th-century examples of textile art illustrating the changes that occurred over the series of International Tapestry Biennials held in Lausanne from 1962 to 1995.
Toms Pauli Foundation
Félix Vallotton Foundation

Formed in Lausanne in 1998, the Fondation Félix Vallotton draws on both the artist's archives, which the Foundation conserves, and the ever-growing body of knowledge touching on the artist, to foster scholarship about Vallotton and publish the results of its research.
Félix Vallotton Foundation
Restaurants
Arcadia Restaurant
Arcadia, with its seven iconic arches, opens the door to a la carte Mediterranean cuisine, starting from an Italian artisanal base, combining know-how and local seasonal products. For those looking for a relaxed, tasty, and inclusive dining experience, whether at lunch for everyday cooking or in the evening for a more special occasion. Always in a relaxed and friendly environment, just like at home.
Cocktail parties and other events on request.
Hours
Open Monday and Wednesday to Saturday from 10 am to 11 pm.
Sunday from 10 am to 6 pm.
Information and booking
+41 21 318 44 10
info@arcadiarestaurant.ch
Le Nabi
MCBA's Le Nabi offers an innovative concept at the crossroads of various artistic and culinary cultures, with a gourmet menu designed to highlight a cuisine that is healthy, esthetically pleasing, and committed. The seasonal products come from regionally sourced farms that respect the environment.
Hours
Open from Tuesday to Sunday, from 10 am to 6 pm, and Thursday until 8 pm. For the summer months, Le Nabibar keeps its terrace open until 9 pm on Thursdays, fridays and saturdays, serving a selection of Nabi-inspired nibbles all evening. Terrace closed in case of rain.
Information and booking
+41 21 311 02 90
info@lenabi.ch
Website
Café Lumen
Le Café Lumen invites you to discover its menu of quick and spontaneous dishes that use artisanal products served simply on a board, in a clay bowl, or nestled between two slices of focaccia. Here you will find the best of the region's culinary tradition. All the drinks are artisanal with a fine selection of craft cider and beer, wine, and homemade non-alcoholic beverages. The coffee is freshly roasted. We're a stop along the region's greenway, the Voie Verte foot and bicycle path, with takeaway service available.
Hours
Open every day except Tuesday, from 8 am to 6 pm, and Thursday to 8 pm.
Information and booking
+41 21 311 02 90