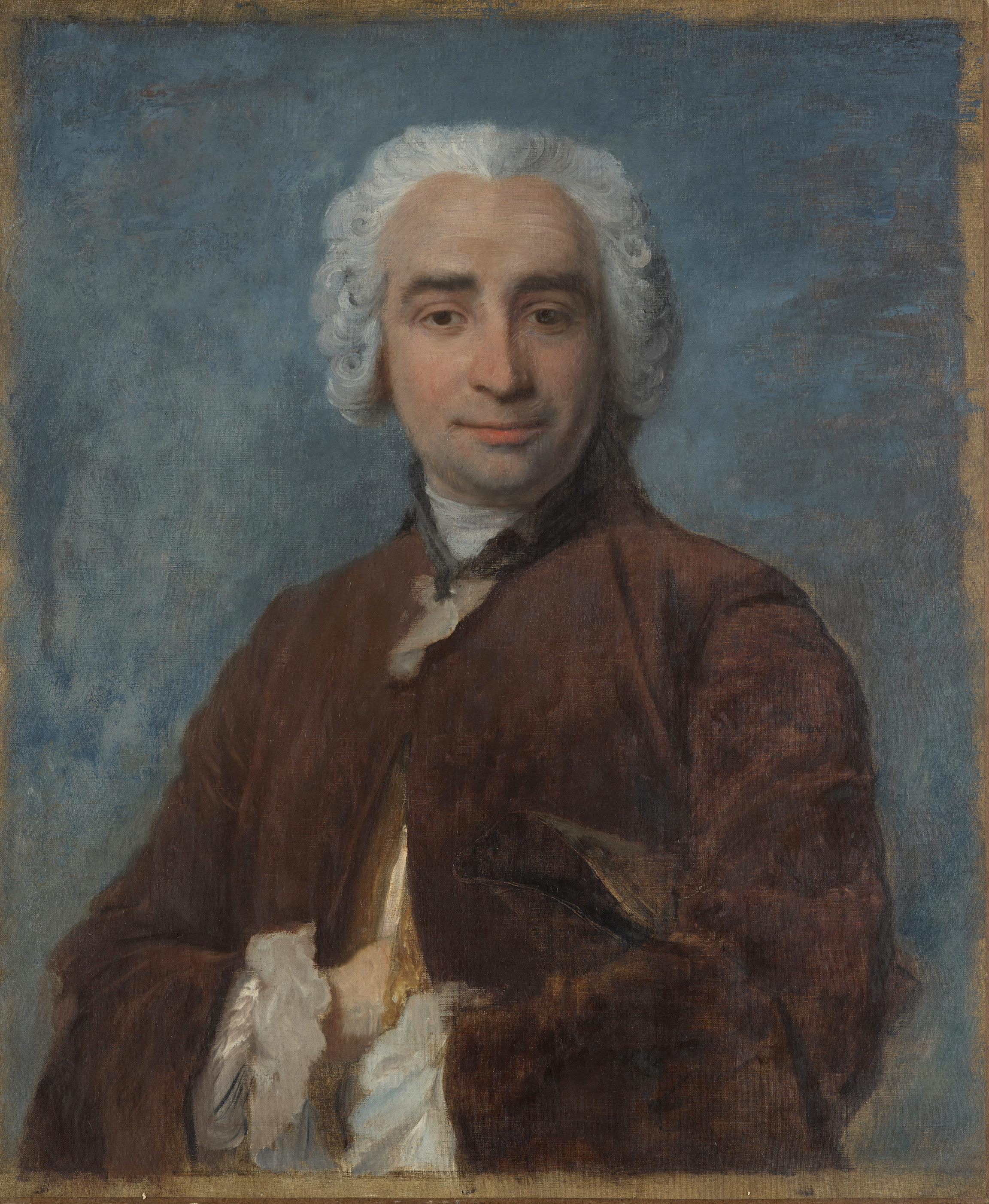 Edgar Degas
Portrait d'homme, d'après Maurice Quentin de La Tour (Portrait of a man, after Quentin de La Tour), c. 1868-1870
This copy of a 1760 work by Maurice Quentin de La Tour now in the Musée Jacquemart-André in Paris reflects the late-nineteenth-century popularity of eighteenth-century art, the golden age of pastel portraiture. As a young man, Degas studied and copied works by de La Tour in his father's collection, and the oeuvre was always at the forefront of his thinking on pastel as a medium. Later, he was a regular visitor to the Musée Antoine Lécuyer in Saint-Quentin, which from 1886 on was home to much of de La Tour's studio collection. He was not alone in visiting: the Goncourt brothers, Paul Gauguin, and Henri Matisse all went to study the work of the artist Denis Diderot called the "prince of pastellists".
Copying the masters was important to Degas, who kept the practice up long after his own studies. He copied not only old masters, but also works of antiquity and nineteenth-century artists such as Jacques-Louis David, Jean-Dominique Ingres, Eugène Delacroix, Adolph von Menzel, and James Abbott McNeill Whistler. He believed that copying earlier artists and contemporaries alike would help him develop a true line and the best approach: "You must copy the masters time and time again, and only once you have proved your worth with good copies can you reasonably be allowed to copy a radish from nature" (quoted in Vollard's 1924 study of the artist).
Paradoxically, this portrait was painted in oils. It is not an exact replica, but rather an attempt to capture de La Tour's style. Degas radically changed the background, turning it dark blue, and altered the facial expression to give it a more modern, melancholy cast.
Bibliography
Ariane Mensger (ed.), Déjà-vu ? Die Kunst der Wiederholung von Dürer bis You Tube, exh. cat. Karlsruhe, Staatliche Kunsthalle, Bielefeld, Kerber, 2012: 238-239, and no 64.
Ann Dumas (ed.), The Private Collection of Edgar Degas, exh. cat. New York, The Metropolitan Museum of Art, Abrams, 1997: 129.
Theodore Reff, « Further Thoughts on Degas's Copies », in The Burlington Magazine, vol. 113, no 822, September 1971: 534-543.