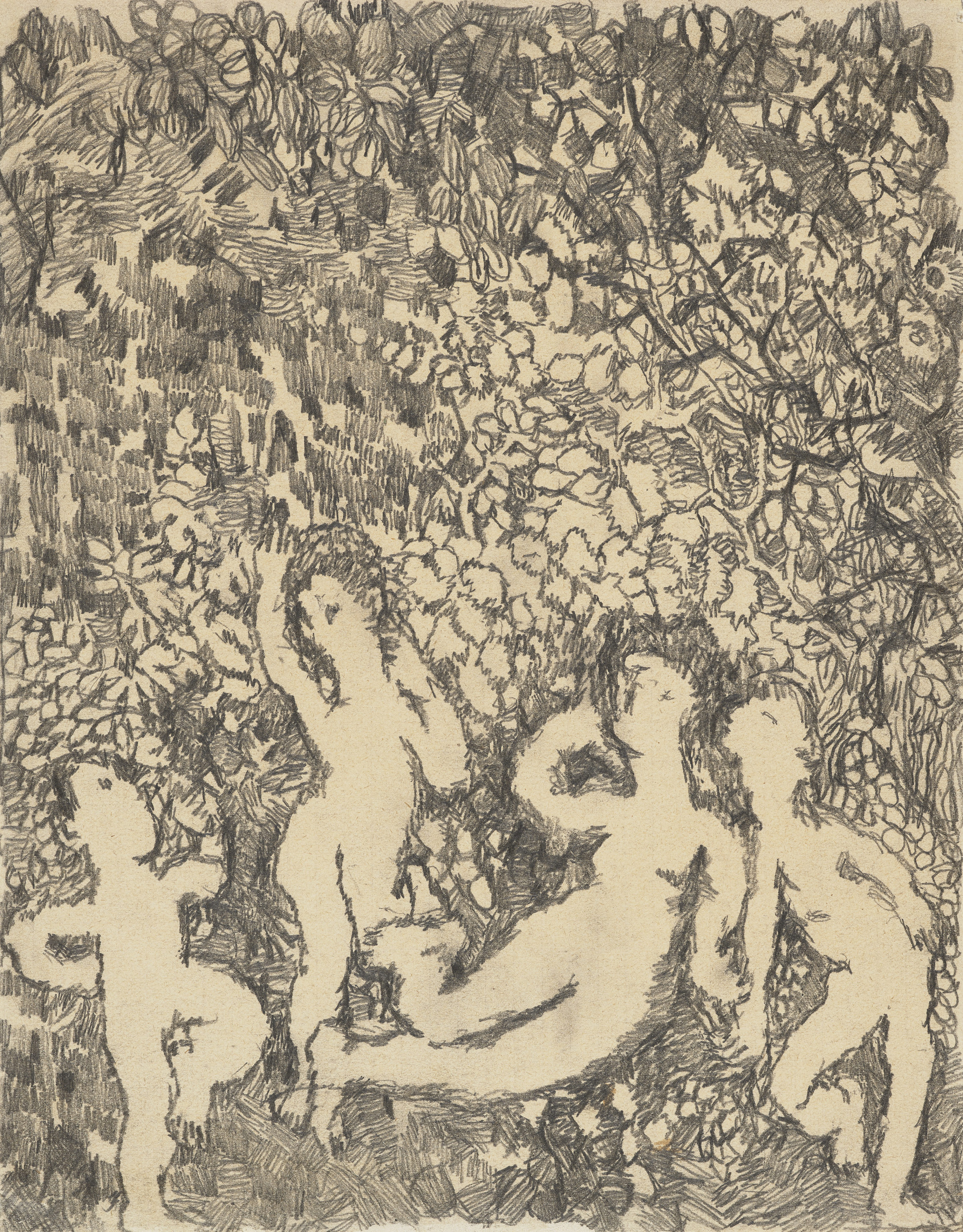 René Auberjonois – Louis Soutter.
The Return to Innocence
 — 

The show brings together two outstanding artists in the MCBA's collection to examine the quest, which both shared, to get back to art's sources.
Louis Soutter and René Auberjonois were born 150 years ago in Morges and Lausanne respectively. Both artists proved in their lifetimes to be virtuosi draftsmen. Soutter represents a throwing-over of conventions, a seismographic nervousness, ardor and energy in expression; Auberjonois, a battle royal with academic norms, a gestural restraint, and a line that is thought out, carefully considered. On the one hand, we see spotting and staining to the point of saturating the sheet of paper; on the other, line that is faint, even nearly invisible on the paper surface.
While the two artists were quick to discover artworks that fit with their own sensibility and enter in communion with them, Auberjonois's recognition of Soutter's precocious genius comes as a real surprise since their esthetics seem to be complete opposites. René Auberjonois – Louis Soutter. Les candeurs premières (René Auberjonois – Louis Soutter. The Initial Candor) draws on MCBA's extensive collection to delve into the unstinting support that Auberjonois, quite renowned in his day, gave to Soutter, who kept apart, a loner who prized his solitude. The show contrasts the two men's lives and careers, reveals their common points, and compares their bodies of work in light of what is posited as a shared quest, that of getting back to art's sources through its initial candor.
Curator of the exhibition: Catherine Lepdor, chief curator