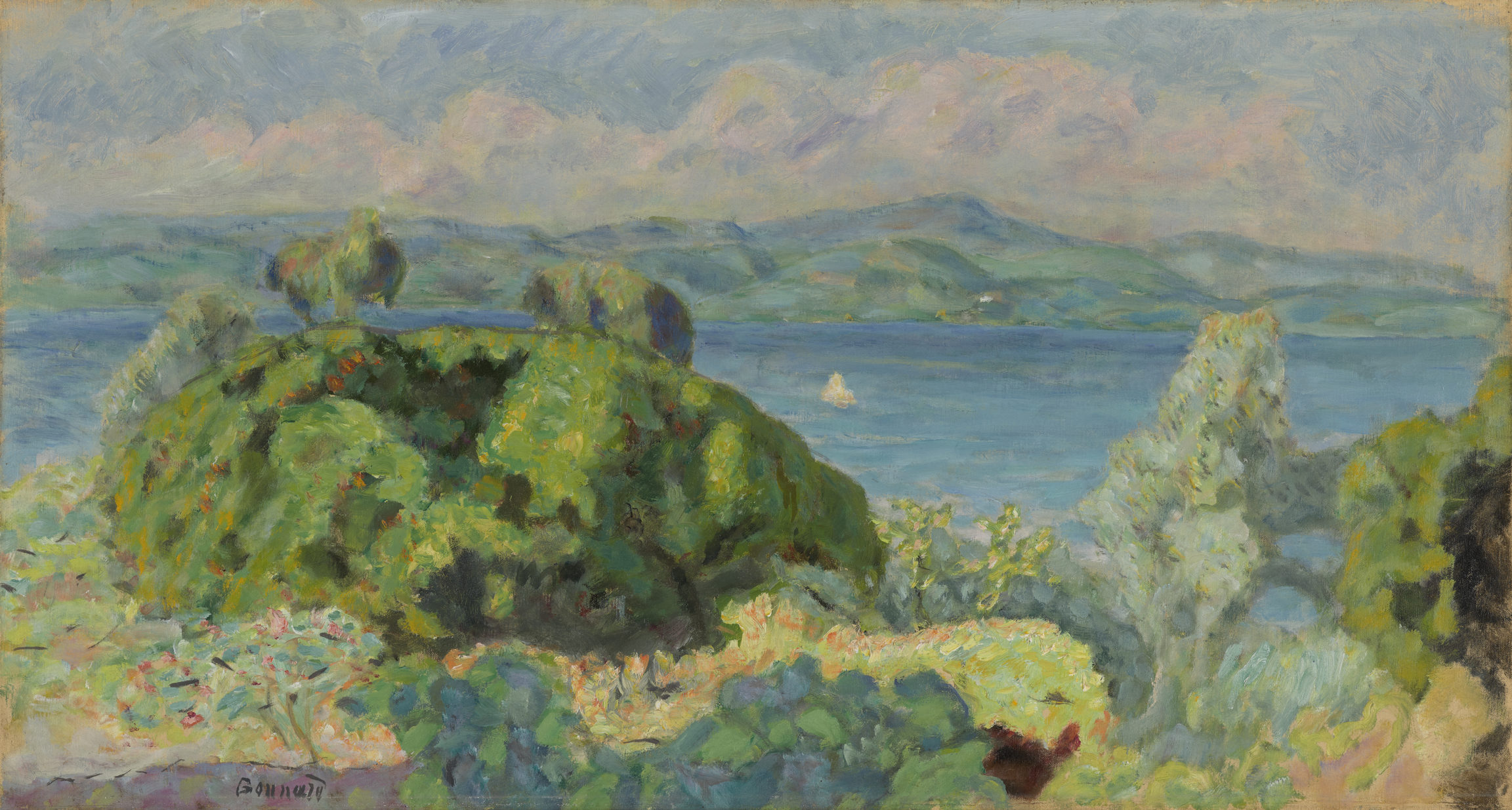 At the dawn of the twentieth century, Provence and the Côte d'Azur proved a testing ground for modern art. Vincent Van Gogh described the region as the 'great studio of southern France', where artists came together to experiment with new ways of capturing the intense light they loved so much.
Bonnard discovered the Mediterranean coast in 1904, after abandoning interior scenes and artificial lighting for natural light and landscapes and working in the west of Paris and the Seine valley, much loved by the Impressionists. Despite this visit and several trips to Spain and North Africa, it was not until June 1909 that the bright Mediterranean light really caught his eye as an artist. When he visited the Villa Demière overlooking Saint-Tropez as the guest of the Fauvist painter Henri Manguin, he changed his palette radically to portray the sun-scorched landscape. His customary dark tones gave way to intense greens and dazzling yellows, as in this Beau temps orageux, painted the following year or in the summer of 1911.
Years later, in 1944, Bonnard explained that he realised he needed brighter hues to recreate the striking, incandescent colours. He translated the subtle shifts in light and its fleeting changes in intensity not with Impressionist dabs of paint, but rather with vigorous brush strokes and a complete mastery of his palette. Colour takes over the canvas, dissolving the contours of the natural features in pure light. Though no figures can be seen, a discreet human presence is subtly suggested. As in many of his landscapes, Bonnard evokes the presence of human life in the tiny detail of a sailing boat lost in the bay dominated by lush green hills.
Bibliography
Le Grand Atelier du Midi, exh. cat. Aix-en-Provence, Musée Granet, Marseille, Musée des Beaux-Arts, Paris, RMN-Grand Palais, 2013.
Véronique Serrano (ed.), Bonnard et Le Cannet, exh. cat. Le Cannet, Musée Bonnard, Paris, Hazan, 2011.