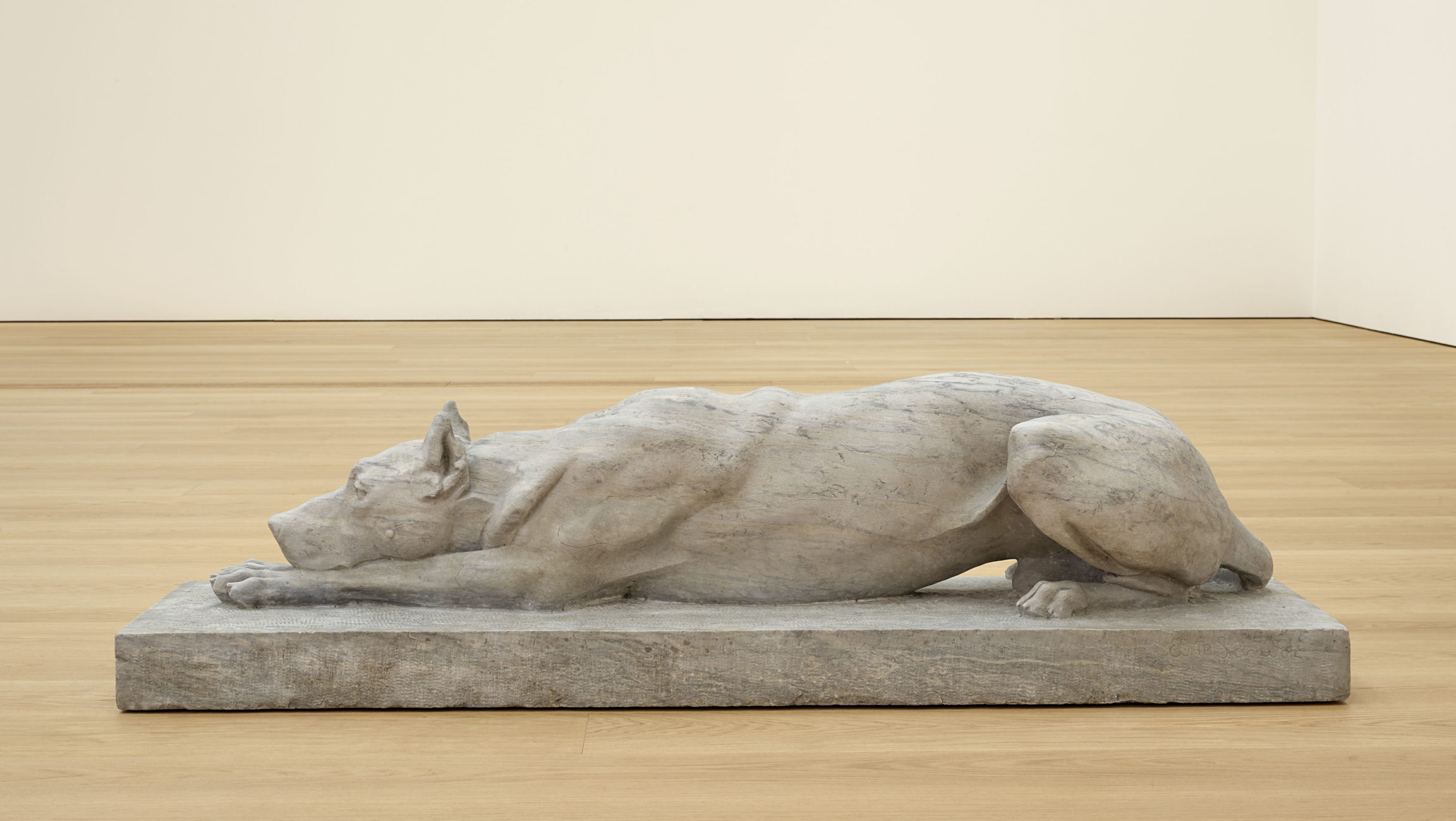 Édouard Sandoz studied at the École des arts industriels in Geneva before moving to Paris in January 1904. There, he took private classes with the sculptor Jean-Antoine Injalbert and eventually joined Antonin Mercié's studio at the École des Beaux-Arts. He was in favour of a return to the grand style against Rodin's expressionism and firmly believed that clarity and harmony should be the guiding principles of sculpture. His earliest works apply the lessons of the academy as he sought to imbue them with the monumentality of the works of antiquity he had studied at such length.
Sandoz was to become a leading figure in the new school of animal sculpture. Like the French artist François Pompon, whose 1922 masterpiece Polar Bear is justly celebrated, he opted for simple volumes and smooth planes. He demonstrated his skill at analysing the detail of shapes, synthesising their main features and capturing their characteristic poses within a stylised, decorative framework.
Some of his solemnly mysterious, often inward-looking, creatures are tame, others wild. All are richly alive. The use of coloured marble adds to their extraordinary sense of presence. This grey marble Great Dane is reminiscent of the monumental sculptures of ancient Egypt, particularly the sphinxes that stood guard at temples. The play of muscles just beneath the skin gives a real sense of the animal's sheer brute strength.
The Great Dane was shown at the Société nationale des beaux-arts Salon in 1911 and was purchased by the Swiss Confederation at the eleventh Swiss national exhibition of fine arts in Neuchâtel the following year, since when it has been on long-term loan to the museum.
Bibliography
Félix Marcilhac, Édouard Marcel Sandoz, sculpteur, figuriste et animalier 1881-1971, Paris, Éditions de l'Amateur, 1993, p. 336, and n° 436.
Édouard Marcel Sandoz, peintre et sculpteur (1881-1971), exh. cat. Lausanne, Musée cantonal des Beaux-Arts, 1982.