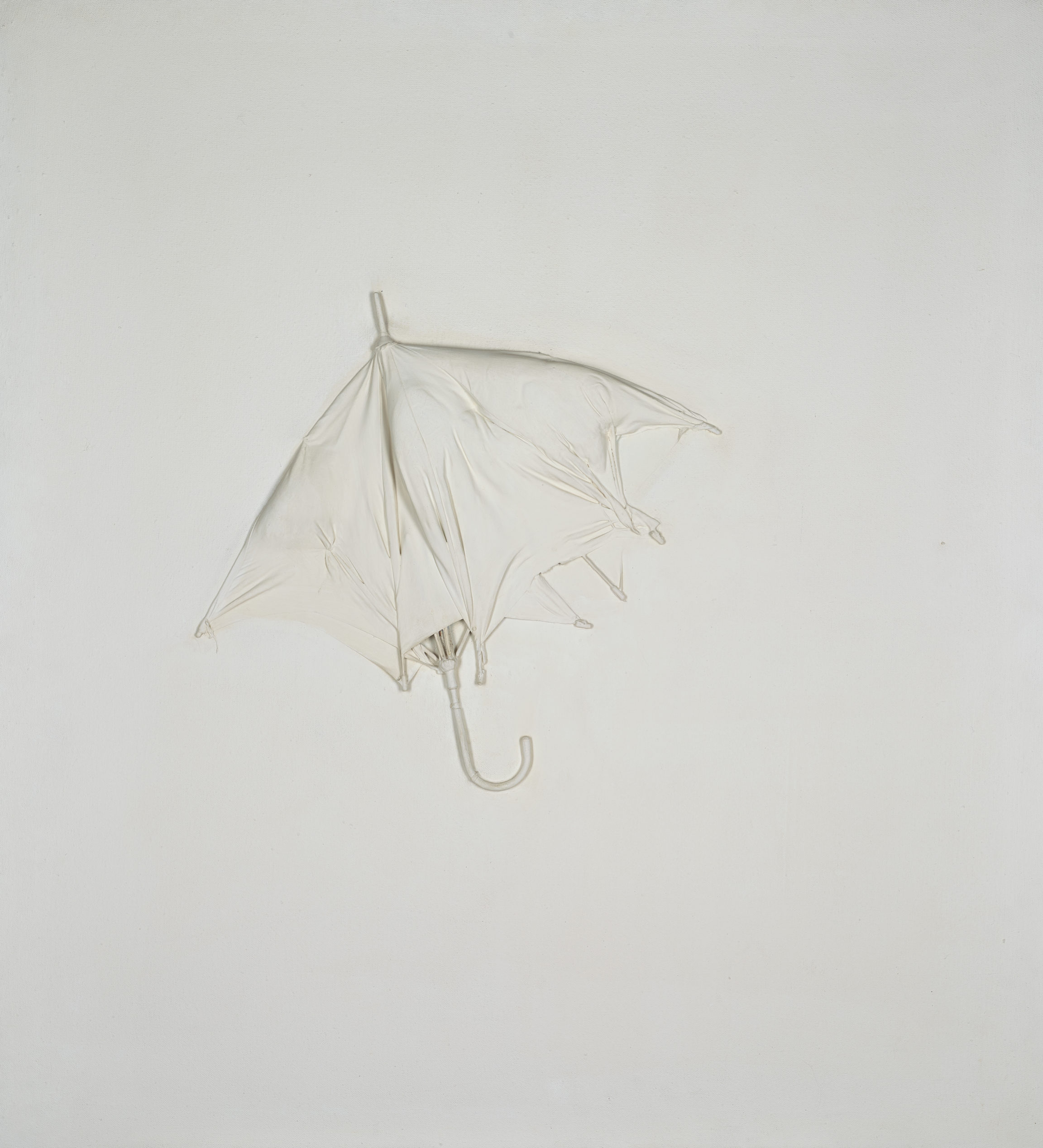 A visual artist and creator of happenings, Tadeusz Kantor was a major figure on the Polish experimental theatre scene as production designer, director and author. In 1955 he was one of the founders of the avant-garde theatre group Cricot 2, and in 1957 he united artists who rejected the doctrine of socialist realism around the second Krakow Group. He became a noted presence on the international art scene as of the late 1950s (documenta 2 and 6 in Kassel, 15th Venice Biennale, 9th São Paulo Biennial, etc.)
Practical objects presented in a non-functional context are a constant in Kantor's work. As of the early 1960s he wrapped objects from everyday life, or associated with personal memories – suitcases, letters, umbrellas – to make what he called emballages. The title of the work kept at the Museum, Multipart (a contraction of 'multiplication' and 'participation') later also became the name of the series to which it belongs. This piece is the result of the eponymous happening organised by Kantor at Galeria Foksal, Warsaw, in February 1970. Forty identical works, made to the artist's instructions, were exhibited. Each consisted of an open umbrella flattened and glued on a canvas, the whole thing painted white and titled Parapluie-emballage. The buyer's contract stipulated that owners of the works were allowed to write on the canvas, to burn it, to sell it or to speculate with it: in short, to do what they wanted with it, on the condition that it should then be made available to the artist so that he could re-exhibit it after it had been used. Twenty-five of these owned works were exhibited in Warsaw in 1971. These did not include the Lausanne piece, which was given to the Museum by Galeria Foksal during the third Salon international de galeries-pilotes, and as a result was already in the collections, having been withdrawn halfway through its performative process.
Bibliography
Mieczysław Porębski, Tadeusz Kantor. Conversation, Toulouse, Presses universitaires du Midi, 2015.
Heike Munder (ed.), Tadeusz Kantor, exh. cat. Zurich, Migros Museum für Gegenwartskunst, Zurich, JRP Ringier, 2008.
Yves Aupetitallot and Catherine Lepdor (eds.), Inside the Sixties: g.p. 1.2.3. Le Salon international de galeries-pilotes à Lausanne 1963, 1966, 1970, exh. cat. Lausanne, Musée cantonal des Beaux-Arts, 2002.