Magdalena Abakanowicz. Textile Territories
 — 

For its first major show at the Musée cantonal des Beaux-Arts at the museum's Plateforme 10 address, the Fondation Toms Pauli invites visitors to rediscover the startling work of Magdalena Abakanowicz (1930 – 2017), a pioneer of textile art and a major artist of 20th-century sculpture.
The show revisits what was the time of experimentation and founding creativity for the artist, a period that ran from 1960 to 1985. In a Poland still laboring under the deadening Communist regime, Abakanowicz seized on the great potential found in working with fiber, a living malleable material, to freely express an artistic vision sustained by her observations of nature and humans.
An inescapable figure at the Biennale de la Tapisserie of Lausanne, the series of textile arts biennials held in the city between 1962 and 1979, Abakanowicz gained international recognition starting in the 1980s in the contemporary art milieu for her sculpture installations and monumental environments seen around the world.
Initial early weavings, textile reliefs, large soft sculptures, castings, knottings, and drawings form the core of the exhibition in Lausanne. Signature works now found in major museums around the world – Red Abakan, for example, which is conserved in the Tate, was shown in Lausanne for the first time in 1969 – can be seen alongside less well known pieces from private and public collections, notably from the Fondation Toms Pauli, which possesses fifty textile and graphic works, one of the most important collections outside of Poland. As an extension to the Magdalena Abakanowicz show, the Fondation Toms Pauli also pays homage to the Swiss artist Elsi Giauque (1900 – 1989), another dominant figure at Lausanne's biennials devoted to the textile arts. Colorful and airy, her work in weaving and textiles offers a visual counterpoint to the world of the Polish artist.
Exhibition guide
Publications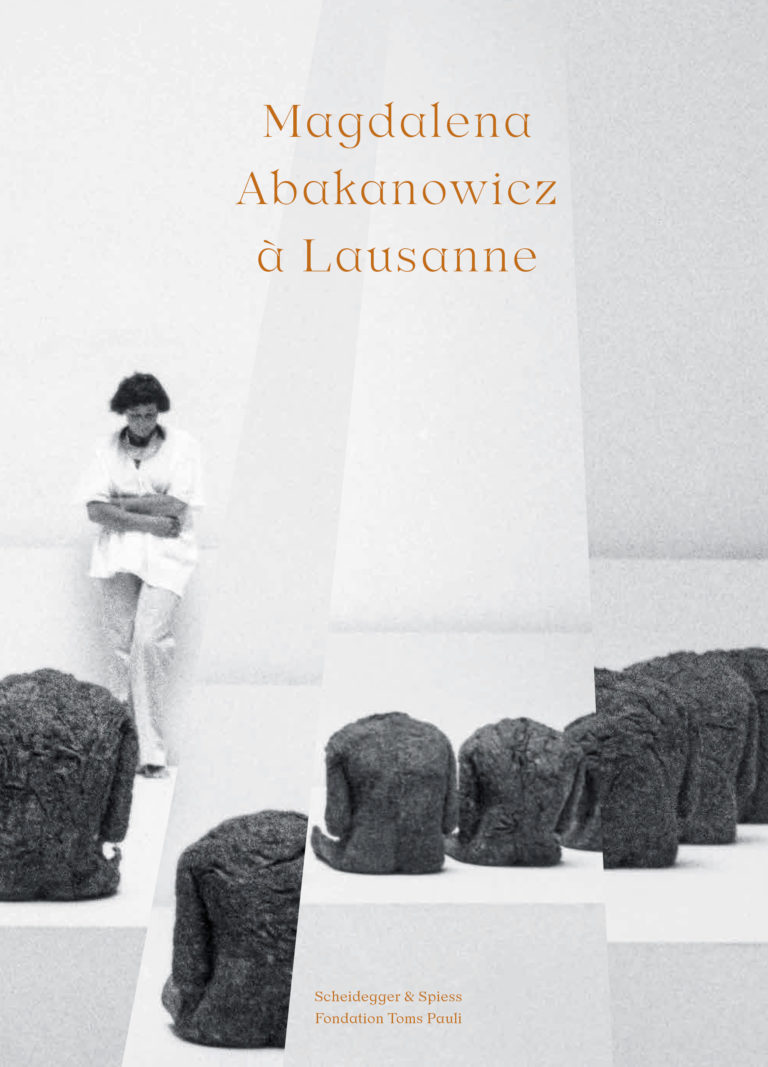 Magdalena Abakanowicz à Lausanne, edited by Magali Junet and Giselle Eberhard Cotton; co-published by Fondation Toms Pauli, Lausanne, and Scheidegger & Spiess, Zurich, 2023, 128 pp. (Fr.).
CHF 38.–
Magdalena Abakanowicz, edited by Ann Coxon and Mary Jane Jacob, Tate Publishing, London, 2022,208 pp. (Eng.).
CHF 42.– at the MCBA Book- and Gift Shop during the show's run
Exhibition organised by Tate Modern, London in collaboration with the Fondation Toms Pauli at the Musée cantonal des Beaux-Arts de Lausanne and Henie Onstad, Oslo
Curated by Magali Junet, curator and Giselle Eberhard Cotton, director, Fondation Toms Pauli, Ann Coxon, Curator, International Art, Tate Modern and Mary Jane Jacob, Independent Curator