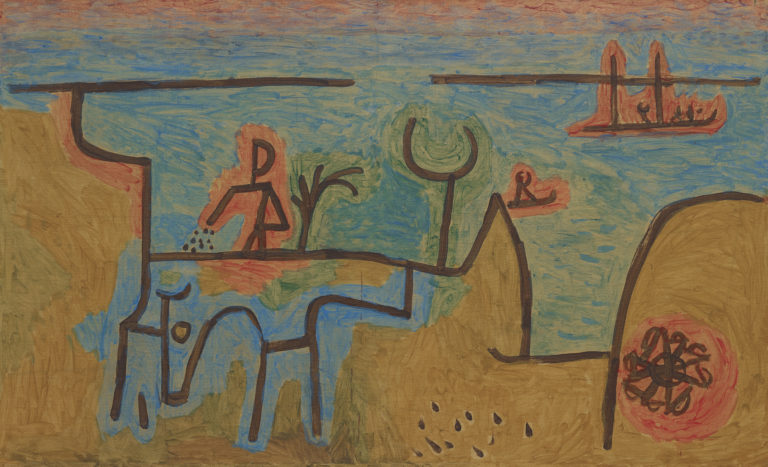 Atlas – A Cartography of Donations
5.10.2019 — 16.2.2020
The leading case for a new museum building was that it would offer the opportunity for a permanent display of the canton's rich collections. In recognition of this, the museum has planned the inaugural exhibition ATLAS – A Cartography of Donations to fill MCBA's nearly 3,200 square metres of exhibition space.
The works selected for this ambitious curatorial proposal were chosen based on their method of acquisition: the mcb-a opens its door to visitors with a representative selection of works donated and loaned to its collections, some specifically in support of the new museum project, others taken from major earlier donations including those of Dr. Widmer in 1936 and 1939.
Highlights will include works by Soulages, Kiefer, Penone, and Kapoor from gallerist Alice Pauli's recent donation, and a number of canonical works by great masters including Rodin, Klee, Balthus, G. Giacometti, Vallotton, Zao Wou-Ki and Soutter. Before the MCBA explores the full potential of its new building, this exceptional inaugural exhibition invites visitors to discover bold juxtapositions and surprising dialogues between works old and new.
The exhibition is planned in constellations of theme or form alone in each room, laying out the cartography of a museum whose works interact with no limits of chronology, geography, or science, like our global, connected world. In physical response to our virtual world, the works are free to express themselves with no constraints other than an atlas, whether historical or musical – a cartography of pain or a map of the emotions, so that visitors can not only keep their bearings, but also steer their course in the dark.