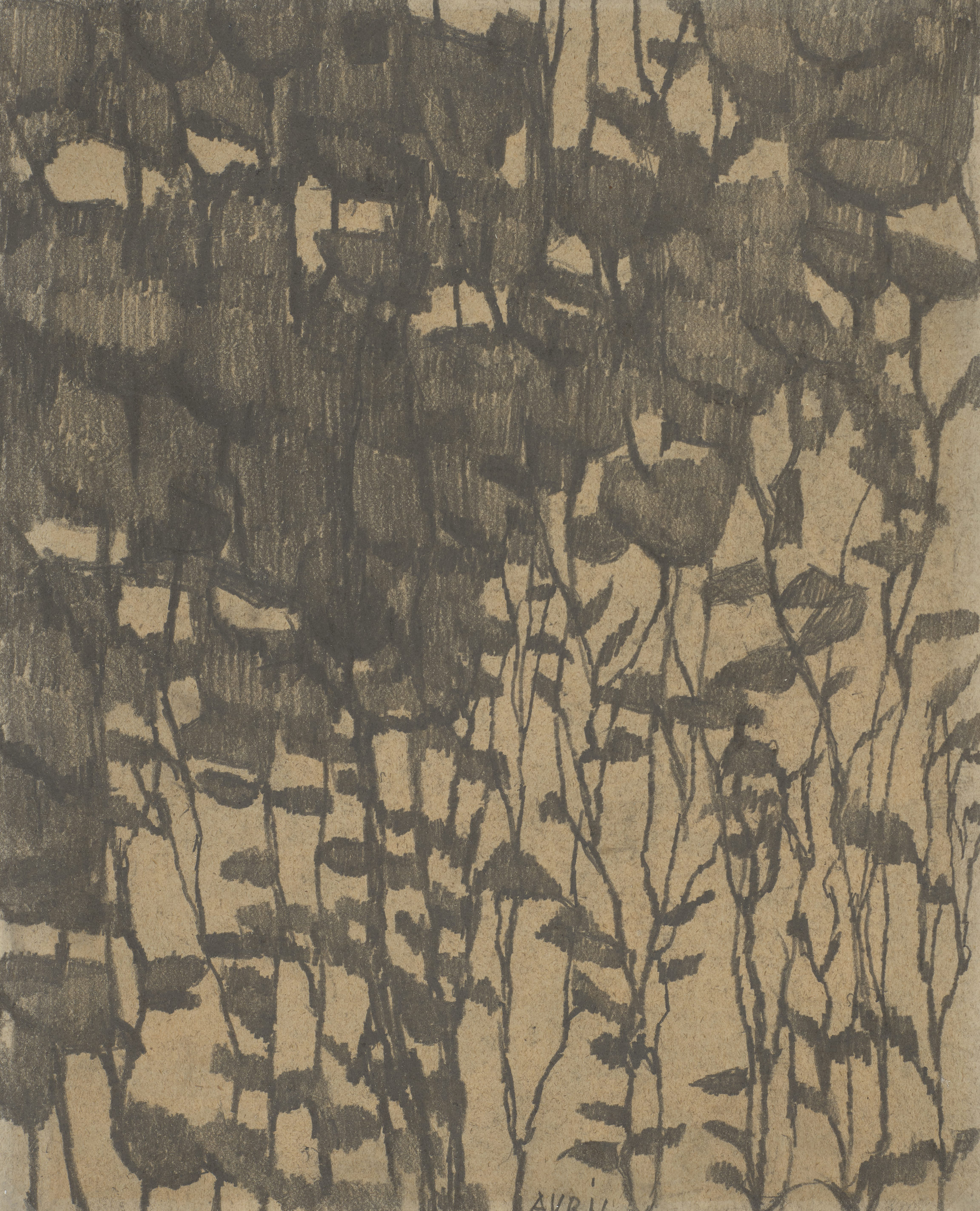 Soutter was fifty-two years old when he was interned against his will in 1923. This mature and extremely cultivated man was about to produce a body of work that is now recognised as a major chapter in the history of modern art. The drawings he made in the twenty years up to his death (some 3,000 have survived) show him to have been possessed of a unique poetic sensibility and creative power.
Before he was sectioned, Soutter studied drawing, painting and architecture in Lausanne, Geneva and Paris. In Brussels, he studied with the famous violinist Eugène Ysaÿe. In the United States, he directed the fine arts department at Colorado College and married Madge Fursman. The couple divorced in 1903, the year he returned to Switzerland. It was around this time that he manifested the first symptoms of a deep melancholy, a physical and mental fragility that would grow steadily worse. After joining the Symphony Orchestra in Lausanne in 1908, Soutter slowly began to fall apart. He took to playing the violin in hotels and cinemas, while his expensive lifestyle and eccentric behaviour impelled his family to have him put in a hospice for old people in Ballaigues, a small village in the Jura Vaudois.
During his first years in the asylum, Soutter drew in grey pencil and Indian ink in school exercise books, which were the only support available to him. Using both sides of each page, he filled them with dense figurative and ornamental compositions, drawn in one go. These notebooks, many of which were later taken apart for their contents to be sold or exhibited, were organised by themes and had titles such as L'Âme qui s'en va du seuil des fleurs au cycle des pierres noires ('The Soul Going from the Threshold of Flowers to the Cycle of Black Stones' – as per a cover kept at the Museum). Avril recalls one of the artist's key sources of inspiration: nature, whose organisation and profusion are mirrored in his extraordinary vision of the world.
Bibliography
Julie Borgeaud (ed.), Louis Soutter. Le tremblement de la modernité, exh. cat. Paris, La Maison Rouge, Fondation Antoine de Galbert, Lyon, Fage, 2012: 63.
Hartwig Fischer (ed.), Louis Soutter (1871-1942), exh. cat. Basel, Kunstmuseum, Lausanne, Musée cantonal des Beaux-Arts, Lausanne, Collection de l'art brut, Ostfildern-Ruit, Hatje Cantz Verlag, 2002: n. 8.
Michel Thévoz, Louis Soutter. Catalogue de l'œuvre, Lausanne, L'Âge d'Homme, Zurich, Institut suisse pour l'étude de l'art, 1976: n. 138r.