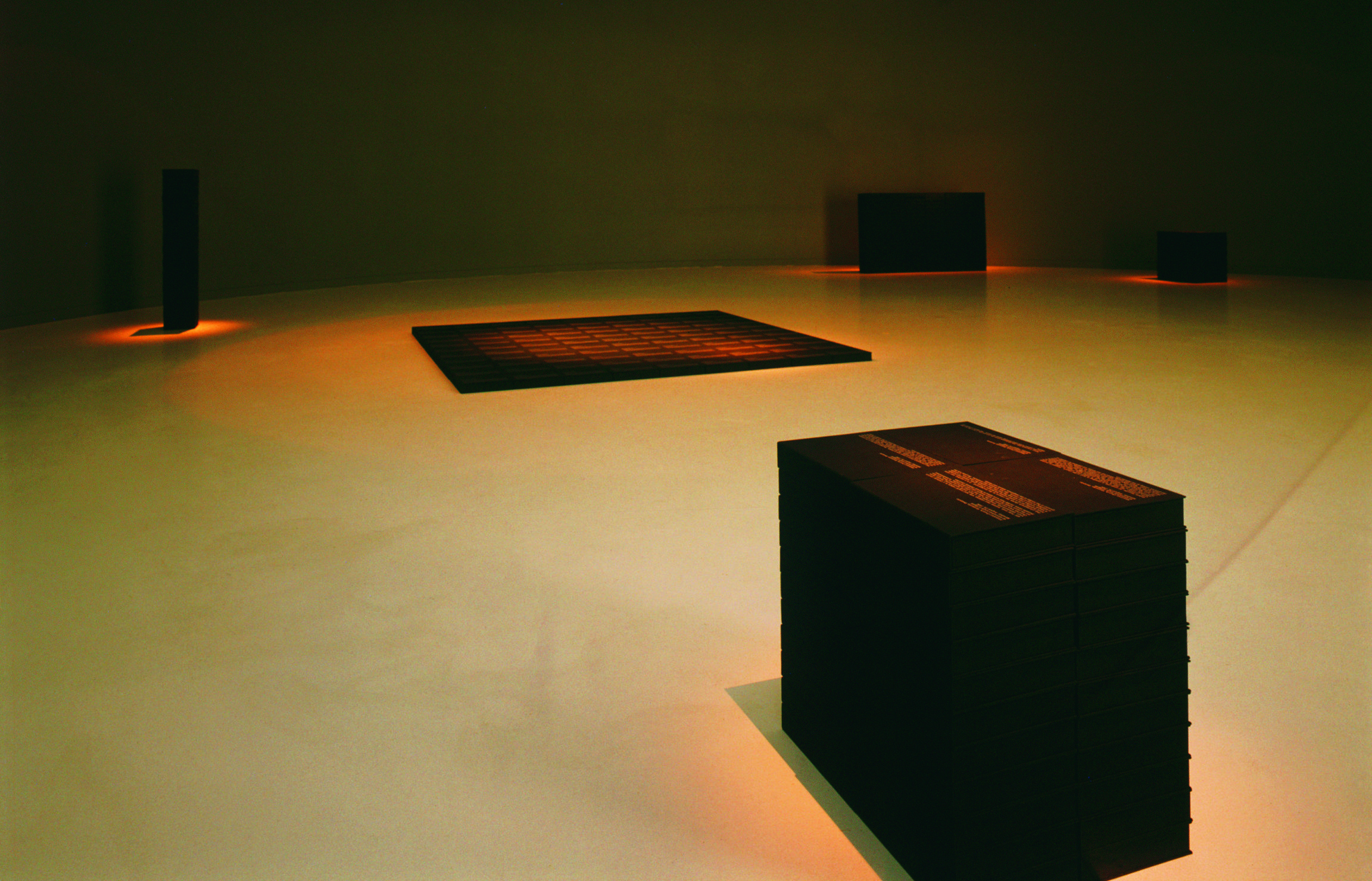 Alfredo Jaar's public interventions, installations, photographs and videos all explore the nature of images and our relationship to them. His work closely follows current events while seeking to counter sensationalist reportage, preferring instead to freeze-frame single images, thereby opening up the potential to flesh out the political background of what might appear to be one-off events.
Three weeks after the end of the Rwandan genocide, which saw nearly a million people killed in less than a hundred days, Alfredo Jaar travelled to Kigali and then the border with Zaire. He met survivors and visited massacre sites and refugee camps, collecting almost a month's worth of words, images, and eyewitness accounts and thousands of photographs. The material had a profound impact on him and he spent the next six years trying to give it the shape that would do justice to it, as it so deeply challenged his relationship with representation, images as witness and his own role as an artist.
One of the major works to come out of this project is Real Pictures. The set of rectangular elements are gestures to the pared-down aesthetic of minimalist sculpture. However, each box holds a photograph by the artist of various aspects of the Rwandan genocide. The pictures are not on display. On each box Jaar has described the content, creating an installation that is part graveyard, part archive. The unimaginable mass of nameless victims gives way to individuals with names, identities, families and connections, in an attempt to give them back a scrap of humanity, or, as the artist himself has put it, to 'offer an absence that could perhaps provoke a presence'.
Bibliography
Madeleine Grynsztejn (ed.), Alfredo Jaar. Venezia Venezia, exh. cat. Venice, Chilean Pavilion, 55th Venice Biennale, 2013, New York, Actar, 2013.
Jan Ketz (ed.), Alfredo Jaar. The Way It Is: eine Ästhetik des Widerstand/An Aesthetic of Resistance, exh. cat. Berlin, NGBK Neue Gesellschaft für Bildende Kunst, Berlin, Berlinische Galerie, Alte Nationalgalerie, 2012.
Nicole Schweizer (ed.), Alfredo Jaar. La politique des images/The Politics of Images, cat. exp. Lausanne, Musée cantonal des Beaux-Arts, 2007, Lausanne, Musée cantonal des Beaux-Arts, Zurich, JRP Ringier, 2007.