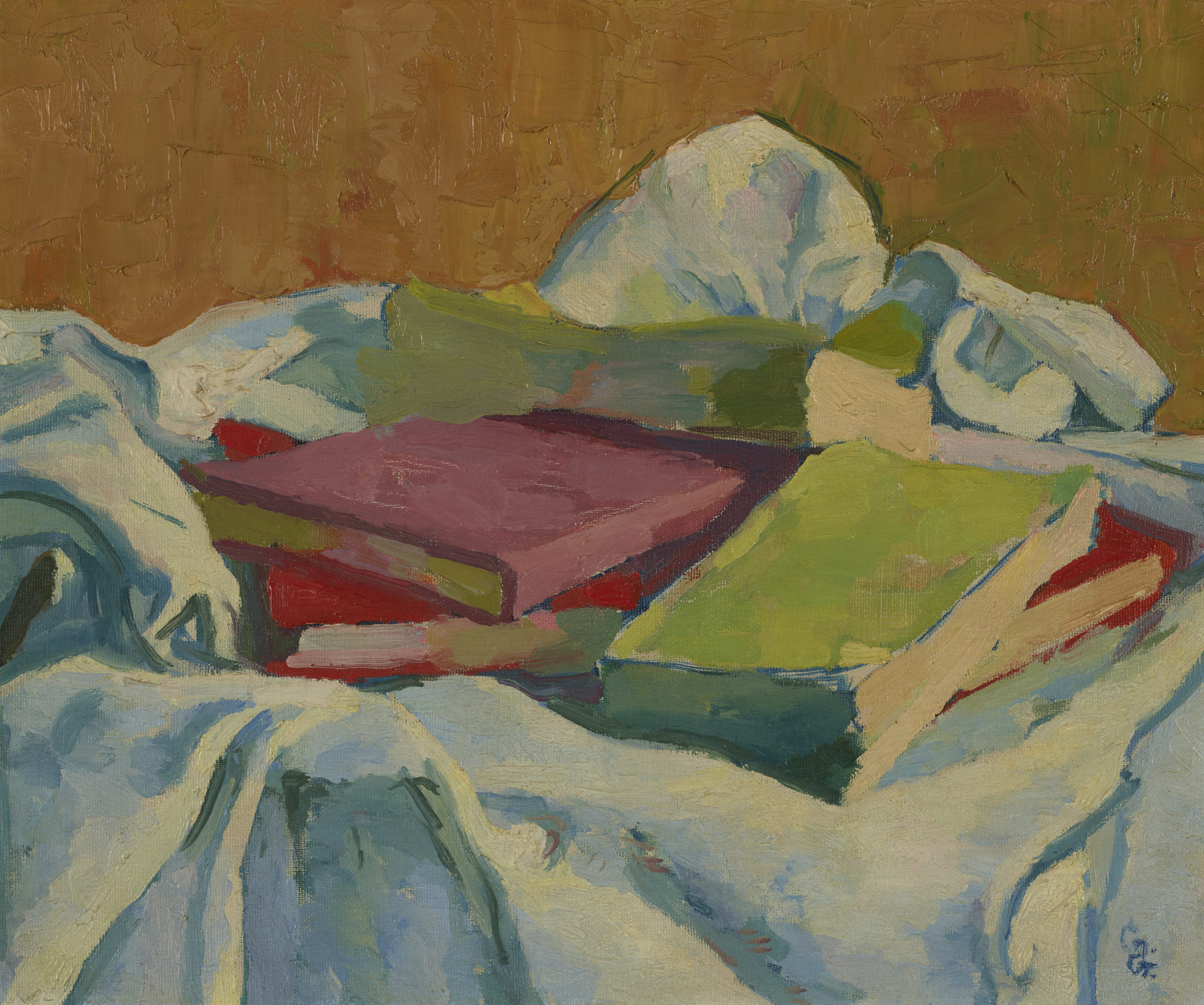 After studying applied arts in Munich, Giovanni Giacometti left for Paris in 1888 with his friend Cuno Amiet to further his artistic education. However, his painting remained largely uninfluenced by the modern art scene, and maintained pre-impressionist conventions. A brief visit to Italy in 1893 led to a paler palette of colours and more richly detailed hues. The key influence on his art came the following year when he met Giovanni Segantini and began drawing on the latter's Alpine themes and divisionist technique.
Even after Giacometti had settled permanently in Graubünden, he kept abreast of the French art scene. In mid-October 1907, he travelled to Paris for the Paul Cézanne retrospective at the Autumn Salon. He was dazzled by the experience, writing to Hedy Hahnloser-Bühler on 27 October that year, 'The journey to Paris was fully recompensed by the marvellous Cézanne exhibition. He is one of the purest artists ever to have existed … One is completely bowled over by his great simplicity. To begin with one wonders in surprise, is that all? Yet taking a closer look, the simplest still life stirs in us the sensation of the infinite.'
This Nature morte aux livres seems to have been laid out to evoke an Alpine landscape. It is influenced by Cézanne in terms of its composition, with the cloth covering the table and the books arranged almost at random, like Cézanne's apples. Giacometti likewise draws on the master's constructive touch, both in the objects themselves and in the yellow-ochre background, and he has incorporated similar broad swathes of contrasting colours. Yet he goes further than Cézanne in capturing the play of light on the sharply contrasting green, purple and red of the books and the blue-green of the tablecloth. This energy is borrowed from Paul Gauguin and Vincent Van Gogh, two other masters who had a decisive influence on Giacometti's art.
Bibliography
Paul Müller and Viola Radlach, Giovanni Giacometti 1868-1933. Werkkatalog der Gemälde, Zürich, Schweizerisches Institut für Kunstwissenschaft, 1997, vol. 2: n. 1907.56.
Dieter Schwarz (ed.), Giovanni Giacometti 1868-1933, exh. cat. Winterthur, Kunstmuseum Winterthur, Lausanne, Musée cantonal des Beaux-Arts, Chur, Bündner Kunstmuseum, Zürich, Institut suisse pour l'étude de l'art, 1996.