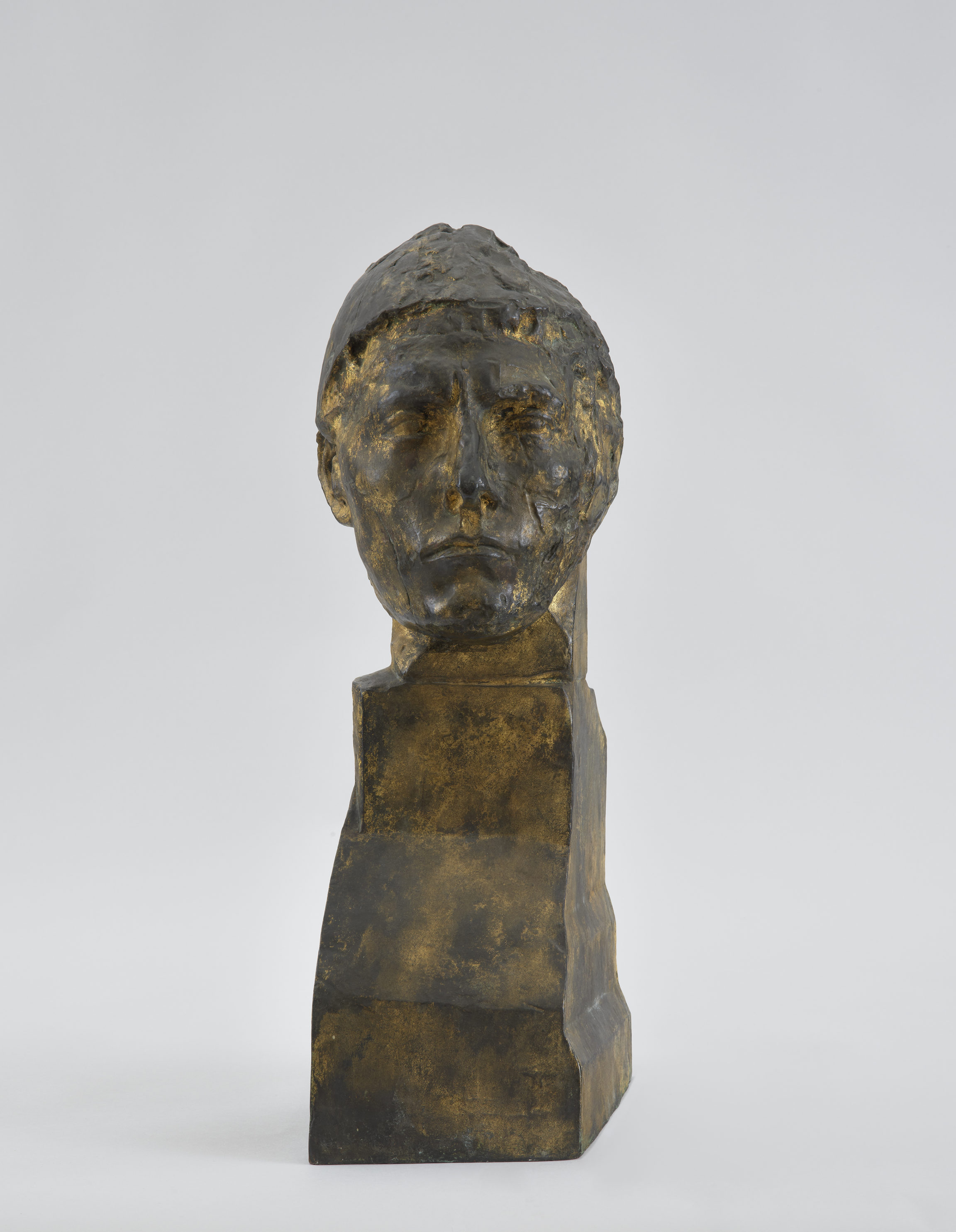 Émile-Antoine Bourdelle, who was a keen student of Greek art, took inspiration from the works of Antiquity for many of his pieces. One such was this Tête d'Apollon, modelled in clay c. 1898, while he was still an assistant in Auguste Rodin's studio, and then set aside. Bourdelle returned to the work in 1900. After having sat in the studio for nearly two years, it bore the traces of the passage of time. The artist chose to foreground the cuts, cracks and chips to imbue the work with new meaning.
By accepting its imperfections, Bourdelle broke with both the classical taste for marble complexions and the romantic preference for virtuosity. He remodelled the head until 1909 on the basis of plaster casts. The rough, energetic modelling and vigour of the features, combined with the decision to maintain a record of changes to the work and to use a pared-down, simple form rather than sensuous formation, all indicate that he was taking a step back from Rodin's influence and seeking his own path. The piece offers a synthetic vision, constructing the work by means of simplification, and taking it in a more architectural direction. This new radicality may have been what prompted him to tell his students in May 1910, 'Here, we take the skin off the model and look inside', and 'When a sculpture is made like I tell you, what you obtain is not a resemblance, but a presence'.
The head stands on a faceted, asymmetrical base, also heralding a new page in art. The base is as important as the head, showcasing it with its rhythmical succession of planes. Other copies of the Tête d'Apollon are held at the Musée Bourdelle and Musée d'Orsay in Paris and the Nationalmuseum in Stockholm.
Bibliography
Colin Lemoine, Antoine Bourdelle, l'œuvre à demeure, Paris, Paris-Musées, 2009.
Antoine Bourdelle, Cours et leçons à l'Académie de la Grande Chaumière, 2 vol., Paris, Paris-Musées, 2008.