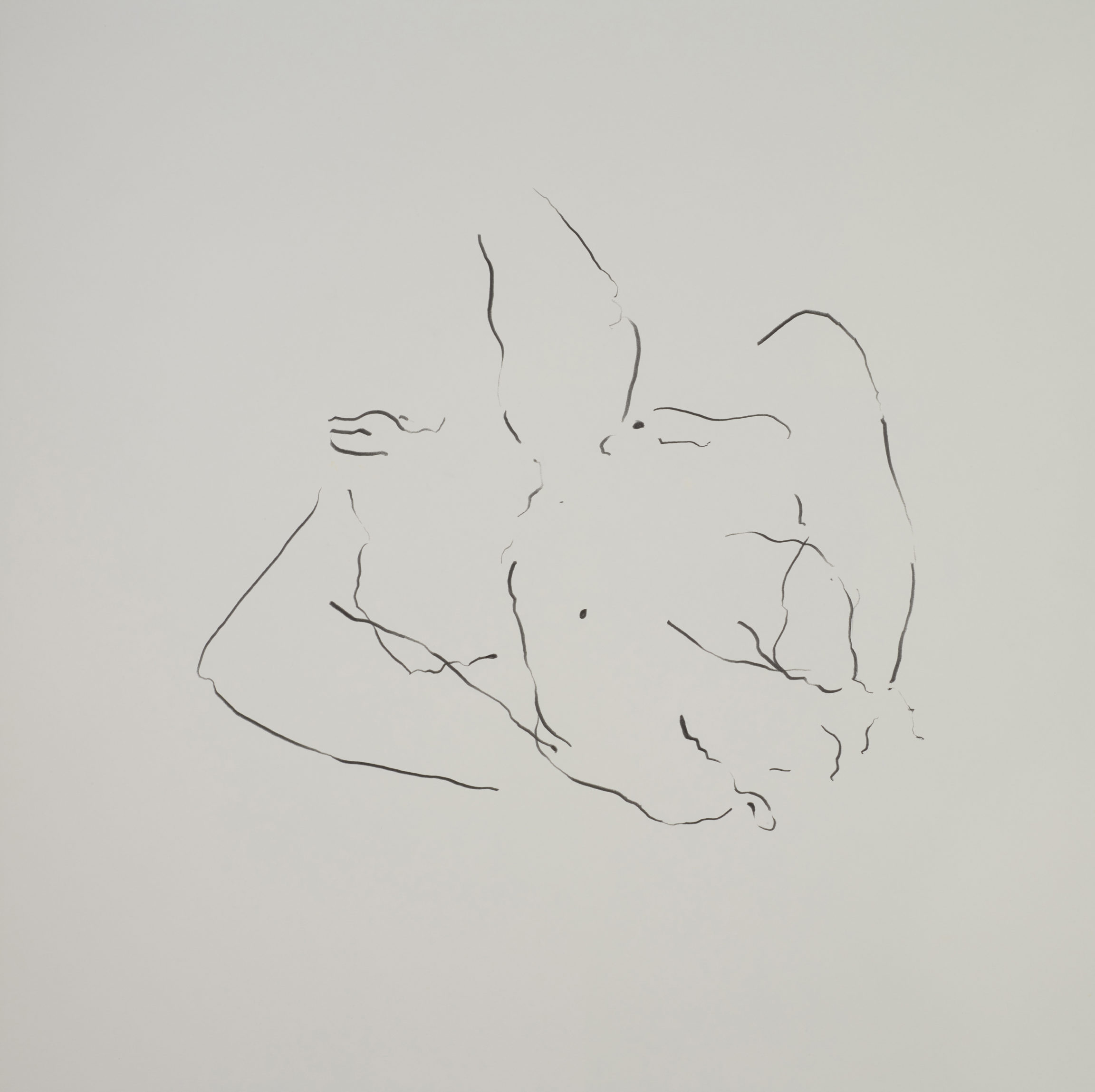 Denis Savary initially became interested in video and drawing for their 'practical and transportable' side, as he explained in a 2016 interview. In the early 2000s, he began to develop an oeuvre in the two media, rooted equally in the domestic sphere such as in videos that capture the simplicity of local environments, like La courtisane (The Courtesan, 2003, one copy in the MCBA collection) and Rumine (2007) and in art and cultural history. His historical references were at times indirect, as in the reference to Oskar Kokoschka in the Alma series of dolls (2007), at others direct, as in the series Intimités, d'après Félix Vallotton (Intimacies, after Félix Vallotton, 2007) and an exploration of the history of magic (Houdini, 2017).
The set of drawings, acquired by the Museum following Savary's first Swiss retrospective at the Bern Kunsthalle in 2012, typifies the artist's hybrid references. The twenty-four drawings in lively, discontinuous pencil strokes are suffused with an eroticism that is by turns shy and boldly declarative. The fragments of tangled bodies and the contours of genitalia barely fleshed out in fine, almost hesitant lines seem to dissolve in an abstract composition as soon as we try to name them. The barely-there chests, arms, and legs immediately shift into ill-defined organisms in the process of taking (new) shape.
Bibliography
Bernard Fibicher (ed.), Atlas. Une cartographie du don, exh. cat. Lausanne, Musée cantonal des Beaux-Arts, 2019: 58.
Jean-Paul Felley and Olivier Kaeser (eds.), Denis Savary, exh. cat. Paris, Centre culturel suisse, 2016.
Clément Dirié (ed.), Denis Savary, exh. cat. Marne-la-Vallée, Centre d'art contemporain de la Ferme du Buisson, Zurich, JRP Ringier, 2013.